It is produced by bees who pollinate the flower Leptospermum scoparium, commonly known as the manuka bush.
New Zealand's Manuka honey's special properties are what set it apart from traditional honeys.
Learn More
Known colloquially as beestings. Colostrum is a mothers first milk, his is full of "the good stuff". We only use high quality grass fed bovine colostrum (20IgG) in our Formula.
Learn More
The Lazu Formula is packed full of specially selected minerals and vitamins to help make your body work as it was designed to.
Learn more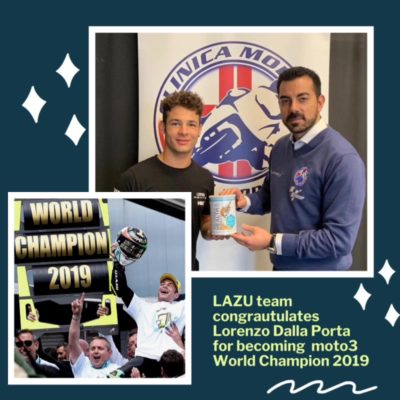 "in Clinica Mobile we recommend a diet supplementation with Lazu Formula"
Dr.  Michele Zasa
Medical Director
Clinica Mobile – World Motorbike Championships (MotoGP & WSBK) Medical Division
Read More
Lazu and the Clinica Mobile
Lazu is proud to have established this high profile partnership with the Clinica Mobile.The knowledge that the worlds fastest motorcycle riders are using Lazu is incredibly gratifying.
Motogp Photos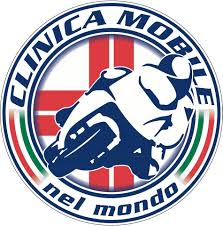 Who can it benefit?
Everyone but especially:
People with Stomach issues (Irritable Bowel Syndrome, Leaky Gut etc)
See More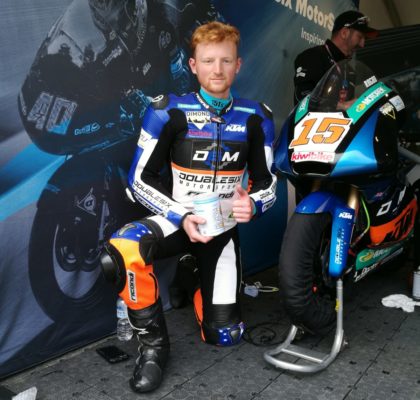 It has a become a great addition to my diet regime as I continue to work on my fitness for the race season!
Rogan Chandler
New Zealand Champion and Motogp racer
What can it do for you with regular consumption ?
Strengthen Immune system, reduce sickness risk.
Reduction of tiredness and fatigue, maintain muscle function and assists with energy production.
Regulates hormonal activity and assists with maintaining healthy hair, nails and skin.
See More
Don't take our word for it, click here to read our testimonials.
All product reviews and testimonials are the sole opinions, findings or experiences of our customers and not those of Healthy Start (NZ) Ltd or its staff.
Sleepless nights and tired days have become a thing of the past, being an IBS sufferer you know exactly what I'm talking about. I'm not a fan of taking regular prescription medication so was happy to find this natural alternative and with only one dosage per day. Immediate affects you notice is this spurge of constant energy through the body and mind you have during the day, and at night you sleep like a rock. I consider myself healthy and active but Lazu takes you to the next level. Very impressed and have recommended it too many others to try it out.
"I've been using Lazu Health & Wellbeing for over a month now and have already noticed a real difference. It's no gimmicky 'overnight miracle formula'. It's helped to boost my overall energy levels and keep my immune system at the top of its game. With the change in season I'm usually out of action with a cold or flu before long but no this year! It's super easy to drink with half a glass of water or milk and only has a very subtle taste. It's great to know that I'm starting the day off in the right way with Lazu
It was so easy to include everyday especially as all I needed was a bit of water, and it could be taken on its own.
After about 2 ½ weeks I started to feel really good! I feel it has boosted my immune system, having been around people with colds and a tummy bug, which I managed to escape. I will continue to use this product, as I feel it would arm me with an improved immune system.
I have been using Lazu Manuka Honey & Colostrum Wellness & Health Formula for just over a month, I have to say the benefits have been spectacular.
I suffer with food & gluten allergies, stomach bloating and IBS symptoms. I have had significantly less flare ups since using the product. In conjunction with a healthy diet, my bowel health has vastly improved and I am generally feeling more energised